If you are looking for the best bonus for The Plan,
You've come to the right place!
We all know that The Plan already rocks, so my bonus is simply the icing on the cake, to make it rock a little bit more.
To be clear, with The Plan, you already have everything you need to generate true passive income with crypto bots. Dan is very comprehensive and leaves no stone unturned so you are in good hands.
So you really don't need more training, or more information dumps on top of what The Plan already provides. You also don't need silly gimmick bonus piles that distract you from learning The Plan and putting it into action. You don't need 'more stuff'.
What you need is something that complements The Plan - a first hand 'insider's look' at The Plan in action on a live account over an extended period of time.
You see, The Plan is a long game, it's not a get rich quick thing. What happens after 2 months? After 3 months? What if the market crashes? Will the bots keep wiggling? Do I kill them and start over?
Now, to be clear, Dan does cover these questions and also gives some sound recommendations about what to do in different situations.
However, it is one thing to hear about it in theory, but it is quite another to see it work out in practice.
You can play around in demo mode, but it's just not the same! Demo bots also get cancelled automatically after one month.
What if you get to see the lessons in The Plan brought to life in a real live account with real money?
Lucky for you, I have been making an effort to document my own progress every step of the way, all the way back to day one!
Here's my story. I am one of the early adopters (pre beta 1) of The Plan back when Dan was still doing 1-1 coaching calls (Dan doesn't do these anymore). This was back in May 2021.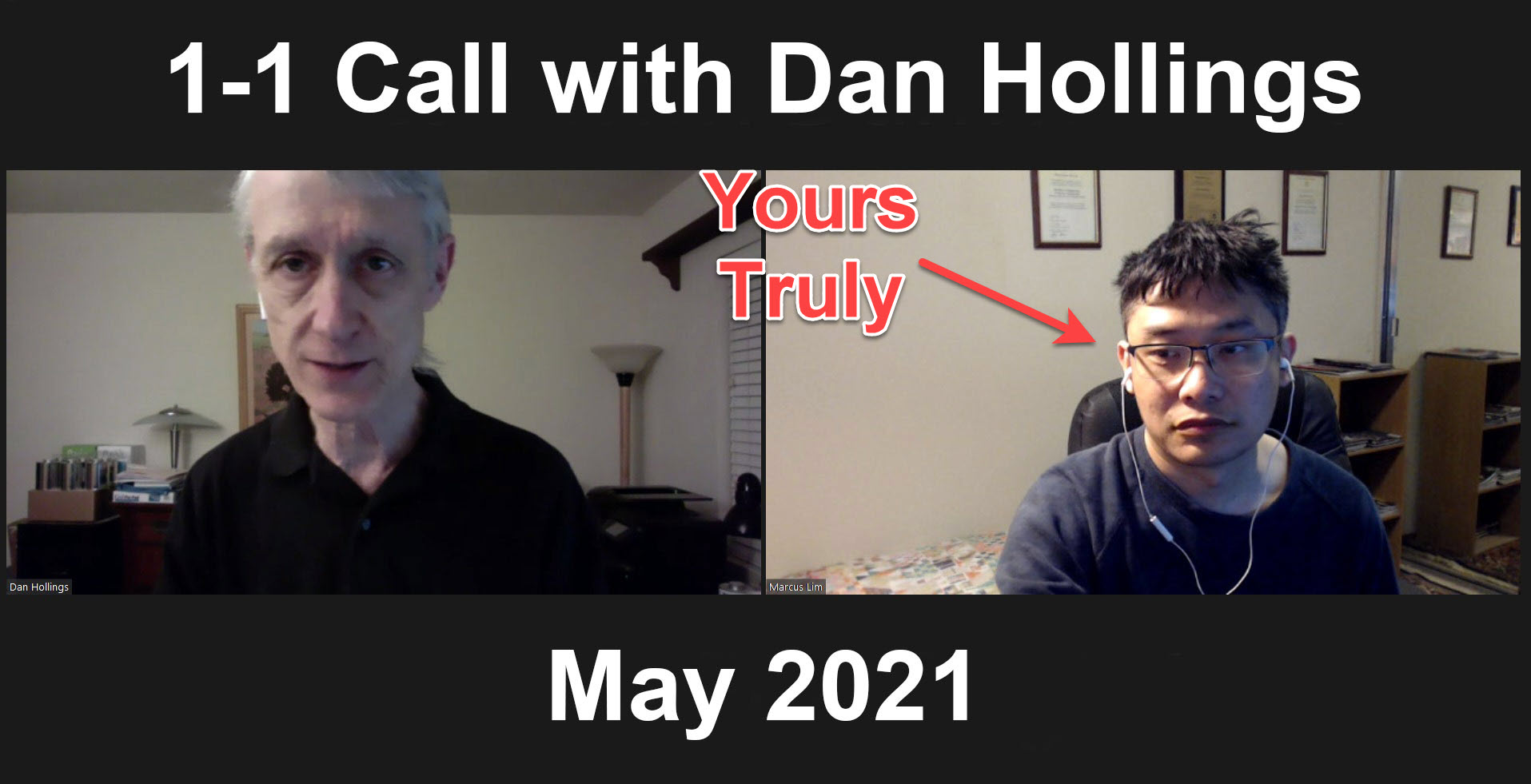 As a super early adopter, I've been in The Plan for longer than anyone (except those in Dan's innermost circle). So I am a few steps ahead, which means I get to show you results in advance that will hopefully be illuminating and take away some of the doubt you may have before putting your own money on the line.
A taste of what to expect from my bonus video series: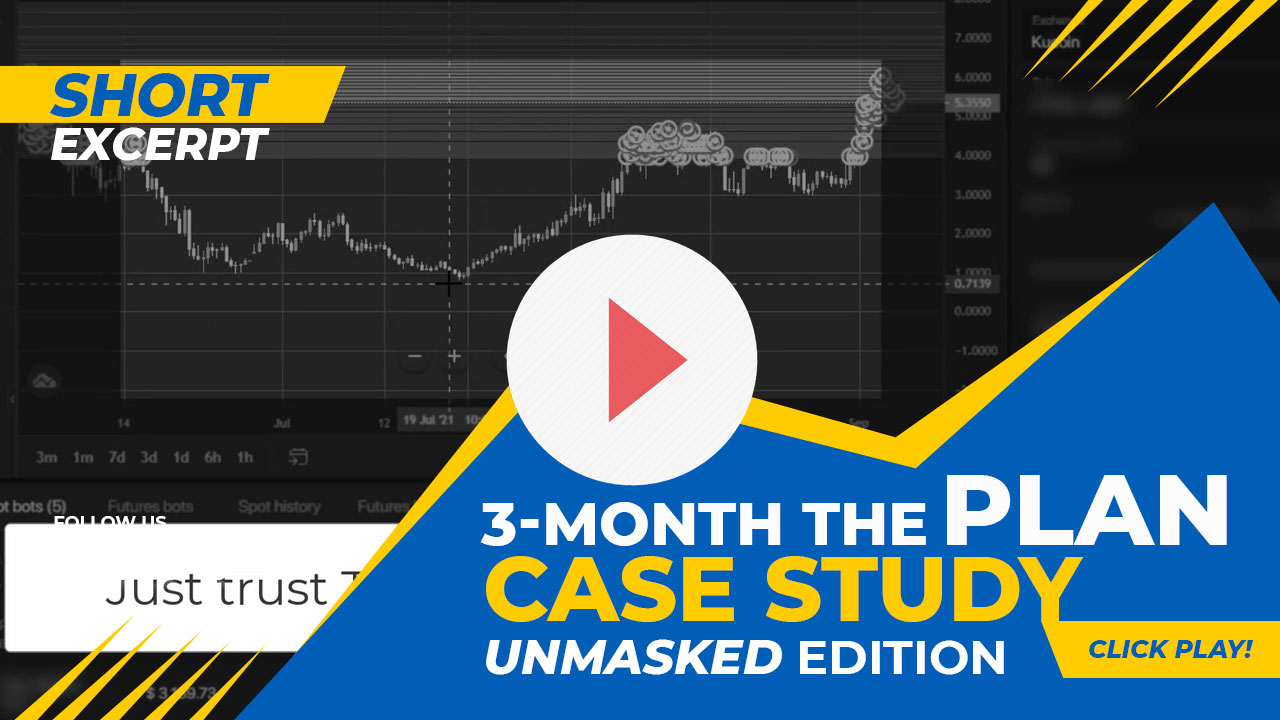 Live case study Unmasked
Being an early adopter of The Plan means I get to learn and implement early. You get to see all the decisions made and because it's been 3 months+ (as of Sep 2021), you get a glimpse into how The Plan works a few months into the future. Some of these videos are actually available publicly but due to the conditions of the NDA, some details had to be masked. In this bonus, you will get all the videos with all the masking removed!
Get mentally prepared to go live
See what exactly happens in a live account when changes are made to the bots, for instance, when you need to regrid. The lessons in The Plan are designed to teach you in DEMO mode, so you won't instantly get to see what actually happens when you make changes in a live environment, but thanks to me, you will be mentally prepared. Dan says that you only go live when you feel confident, and after watching these videos, you will be!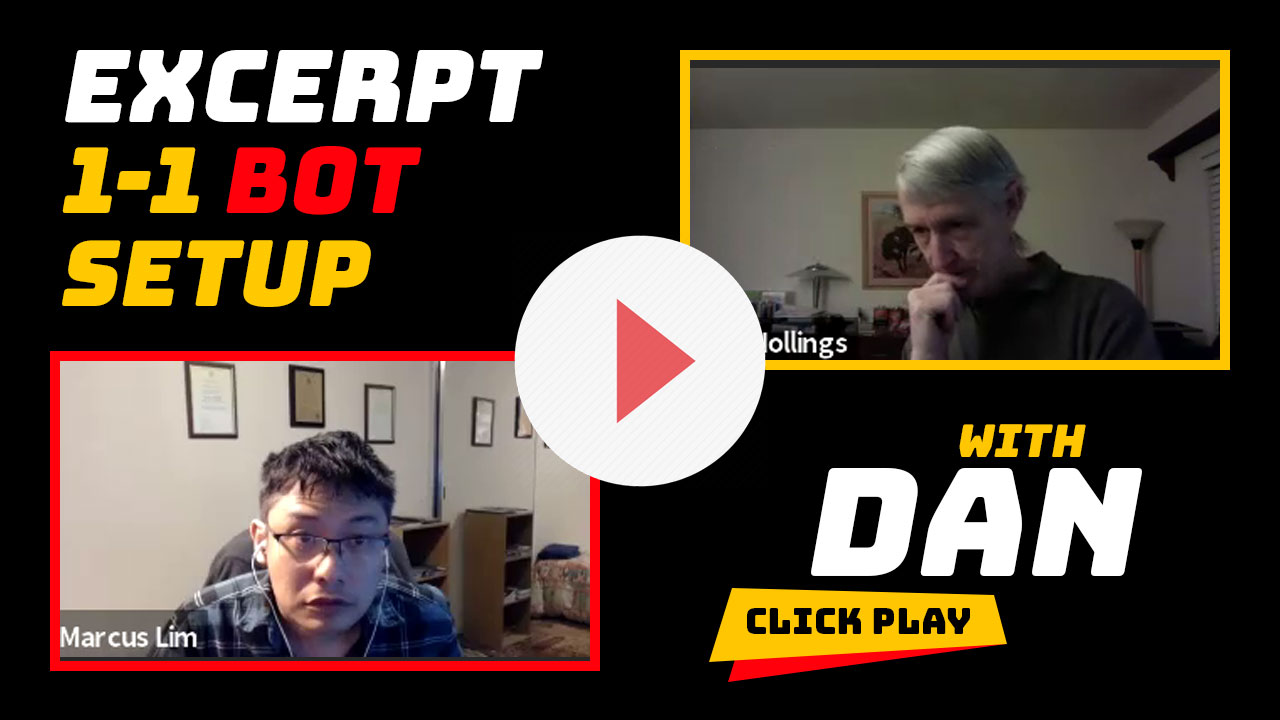 1-1 Bot Setup with Dan (Priceless!)
Because I was in the early 1-1 program, I had the privilege of having Dan Hollings set up my bots on a zoom call. Now, the choice of the bots is secondary (in fact, don't just copy my bots), but what will be most instructive and beneficial for you is to see how the bots are set up following the lessons in The Plan applied to a real live account with real money invested into the bots.
What do people say about my bonus?
Check out what some past students of The Plan have told me directly about my bonus videos. Notice how the videos have helped them to solidify their understanding of the lessons in The Plan, which is exactly my intention.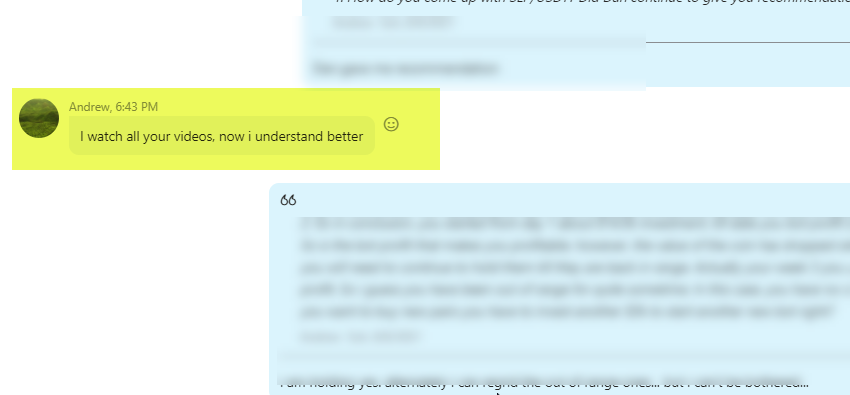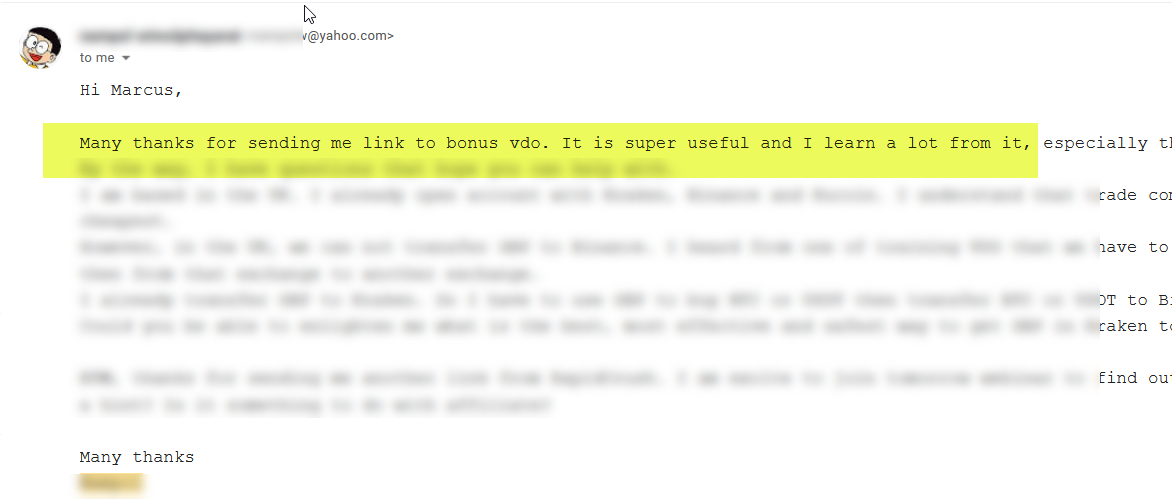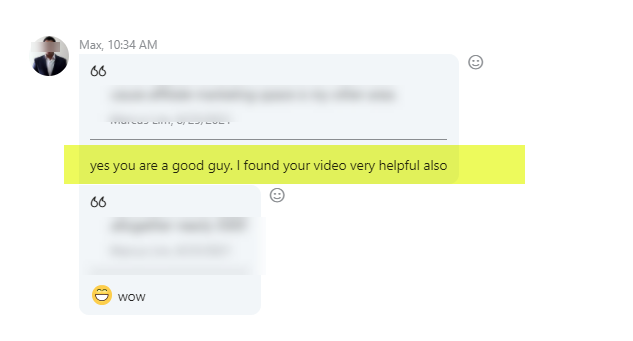 (And just as an aside, as you can see from the conversations above, feel free to get in touch anytime!)
How to get my bonus:
Click the link below to purchase The Plan through me and I will send over this exclusive bonus (login details will be emailed to you the day of session one to make sure you have signed the NDA). If you have any question at all, hit me up on email: info@silverbulletpublishing.com or skype me (marcus.lim.kiam.hui)
P.S. This bonus is an exclusive bonus that you get only if you purchase Dan Hollings The Plan through me. This is in addition to the bonus by Dan Hollings that everyone else also gets.
P.P.S. If you are still deciding whether The Plan is a good fit for you, then please check out my review. Come back here and purchase once you've decided.