Vertical Video Profits Review
How to properly utilize TikTok for generating leads and sales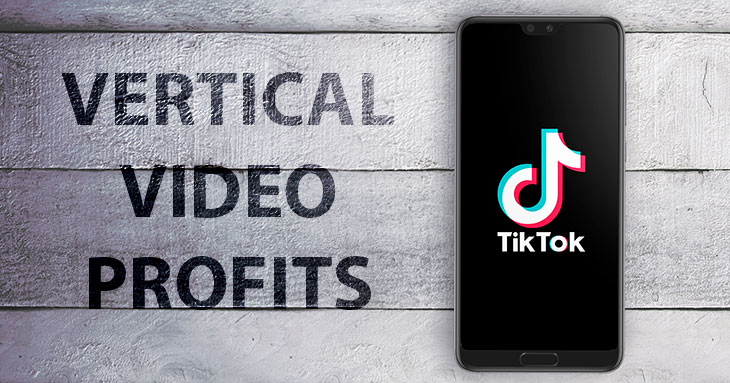 We all need leads for our business. These days, TikTok is fast becoming a viable platform to boost sales for businesses.
This article will show you a 60 second video that generated $47k in sales.
Firstly, how do you feel when you hear 'Tik Tok'?
Silly? Yucky? Kids app?
Well, suspend your disbelief. Everything you just thought is wrong...it's exactly what I thought too. But I will crush those beliefs with what I am going to show you.
Belief #1 - TikTok is a kids app
This is a very common belief that people have about TikTok. For many, TikTok is simply a kids app with a bunch of kids dancing. Is this true? Consider the following examples.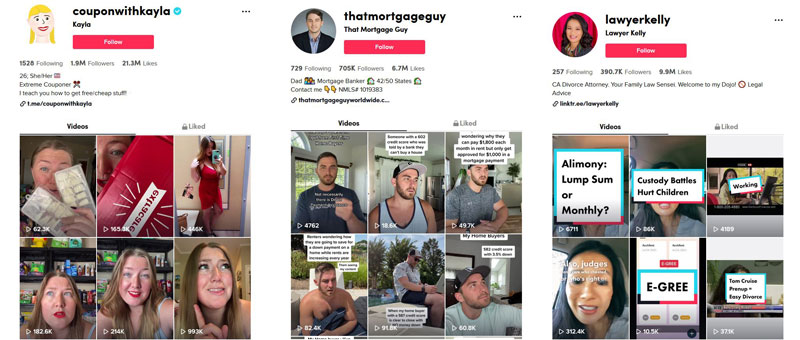 couponwithkayla - health and beauty products, household items, not a kid's niche!
thatmortgageguy - are kids into downpayments, credit score? I don't think so!
lawyerkelly - provides legal advice and services (seriously not what kids are into).
Also, on another note, note that these accounts have nothing to do with dancing. So take a look at the following TikTok accounts: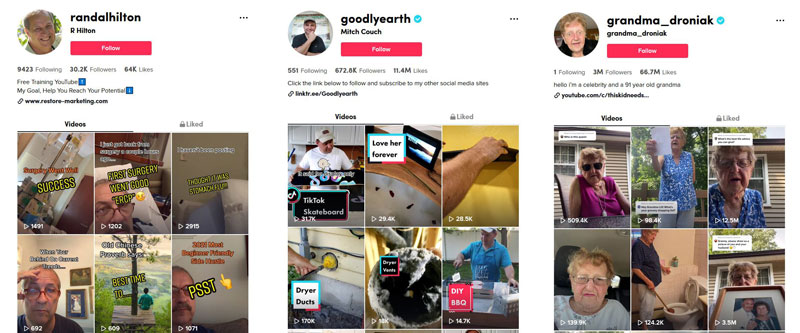 randalhilton - does he look like a kid to you?
goodlyearth - similarly, does this DIY guy look like a kid?
grandma_droniak - you don't need to be a kid to make content
So, hopefully all these examples will squash the idea that TikTok is only a kids' app!
Belief #2 - No one makes money on TikTok
Another common belief is that no one makes any money on TikTok. This follows on from the first belief that TikTok is just a kids app and so is not a serious platform for making money. But take a look at the following account.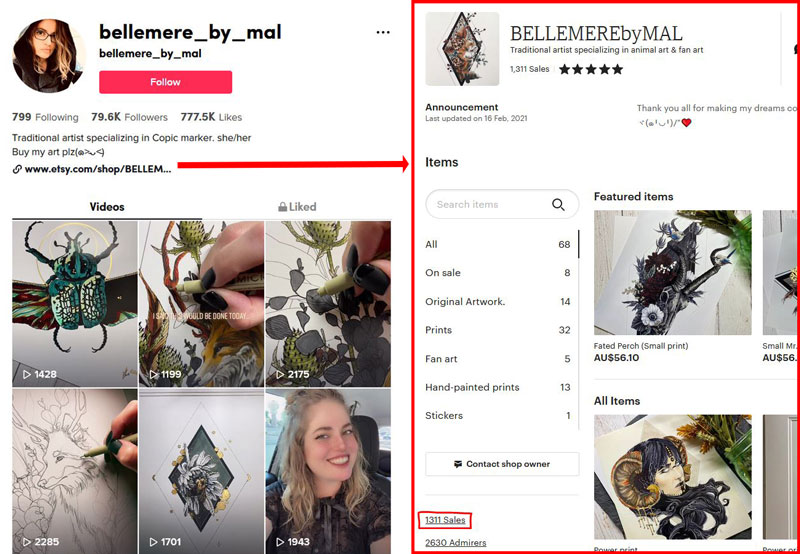 bellemere_by_mal - look at how many sales she has on her ETSY store!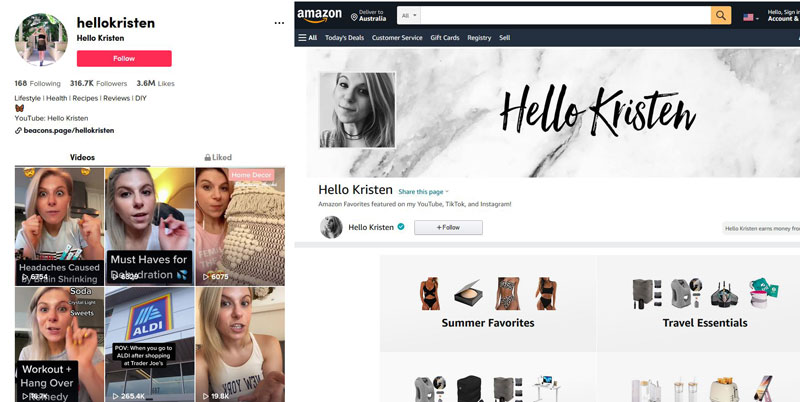 hellokristen - 320k followers. She's an amazon affiliate, so she is definitely using TikTok for making sales.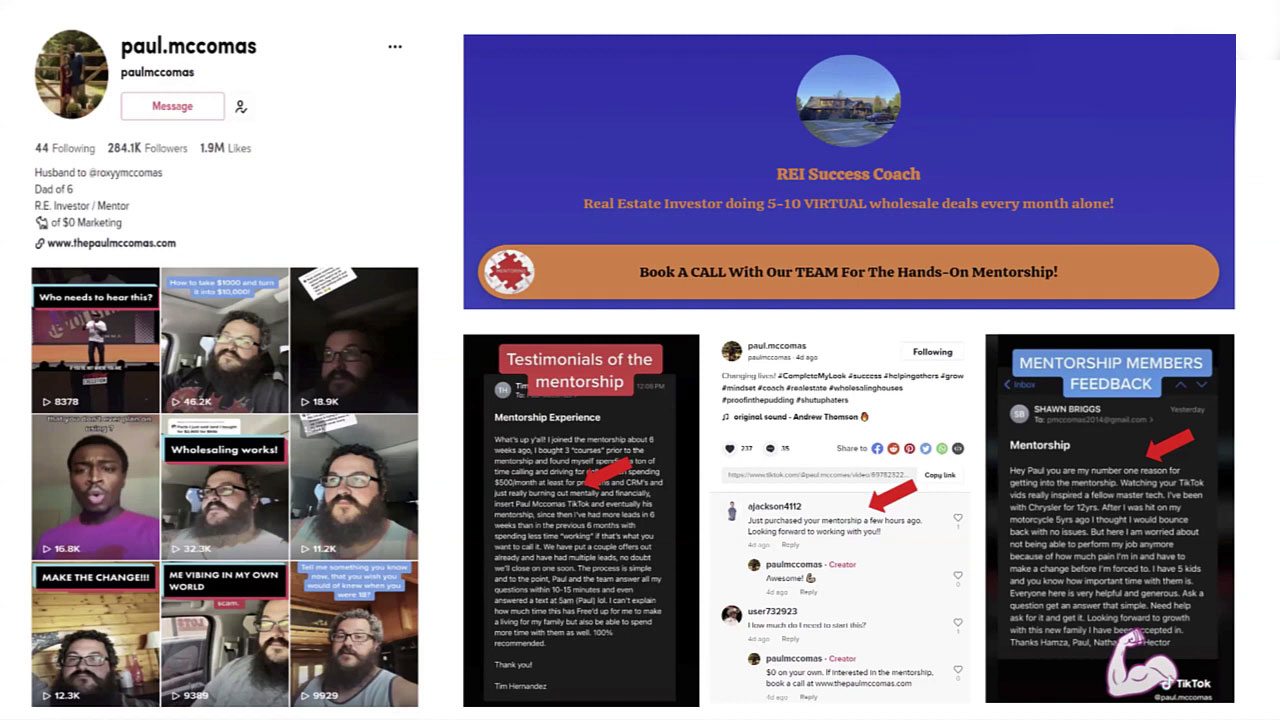 paul.mccomas - he teaches real estate investing at $6k a pop and note the happy testimonials.
The point is, the money is there, and everyday people as you can see are all crushing it on TikTok!
Let's take Seth Anderson who used to be a FEDEx driver. Since then, he's gone full time online and now living the laptop lifestyle.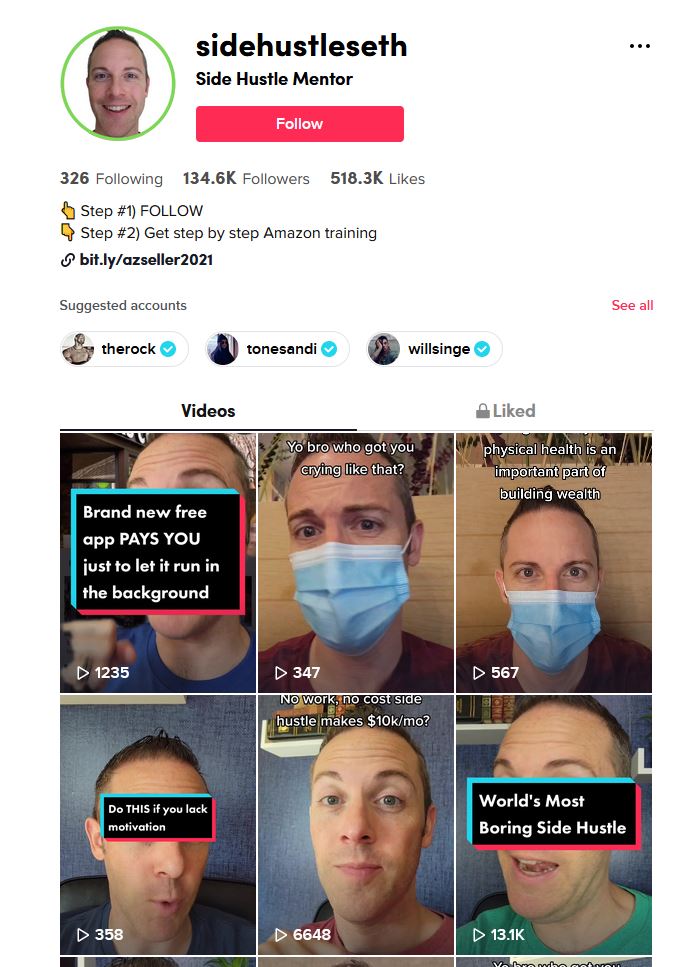 His tiktok account is sidehustleseth. Most of his incredible results came even before he had the current number of followers now.
Ask yourself, do his videos look pro? Or do they seem more like videos done in his bedroom or kitchen? And yet some of them have up to 2.3M views!
Let's see some real results from Seth on TikTok.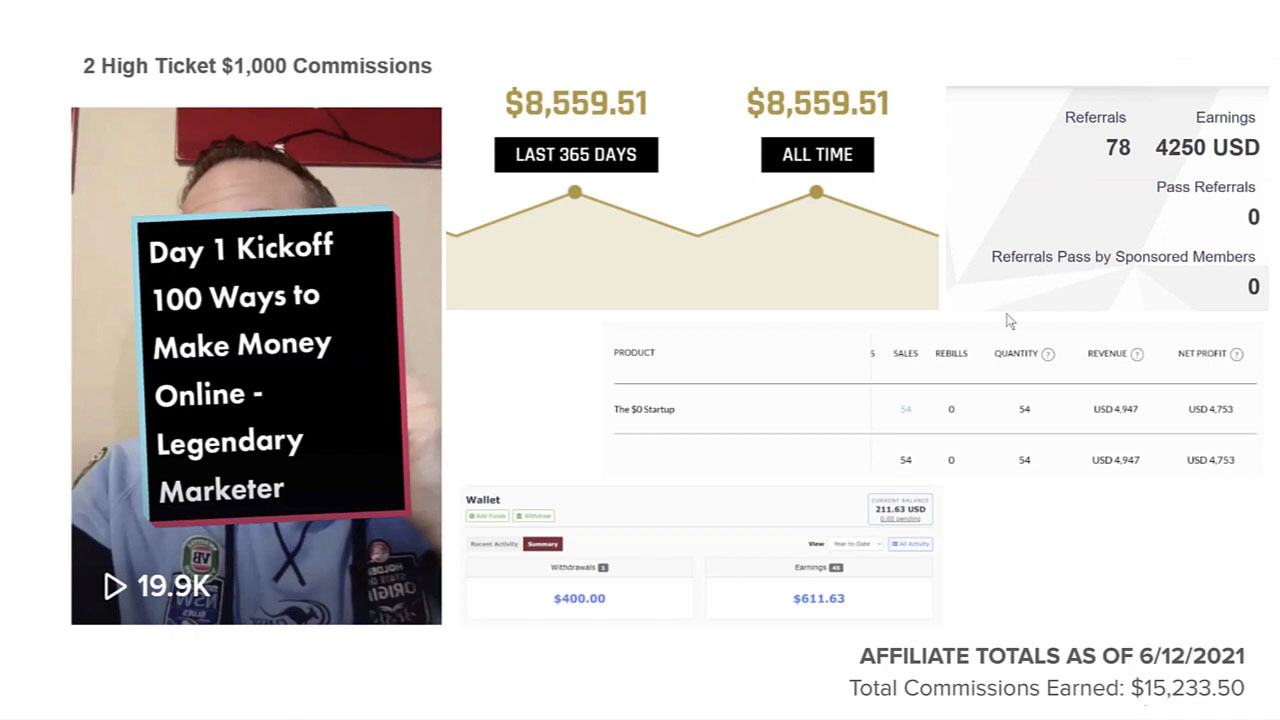 2 High ticket commissions of $1000 each from 1 video.
$15k from TWF promo on TikTok
Belief #3 - Can't make real money
So even if some people make money on TikTok, the next question is, "can I really make enough money to sustain me full time"? Well, take a look.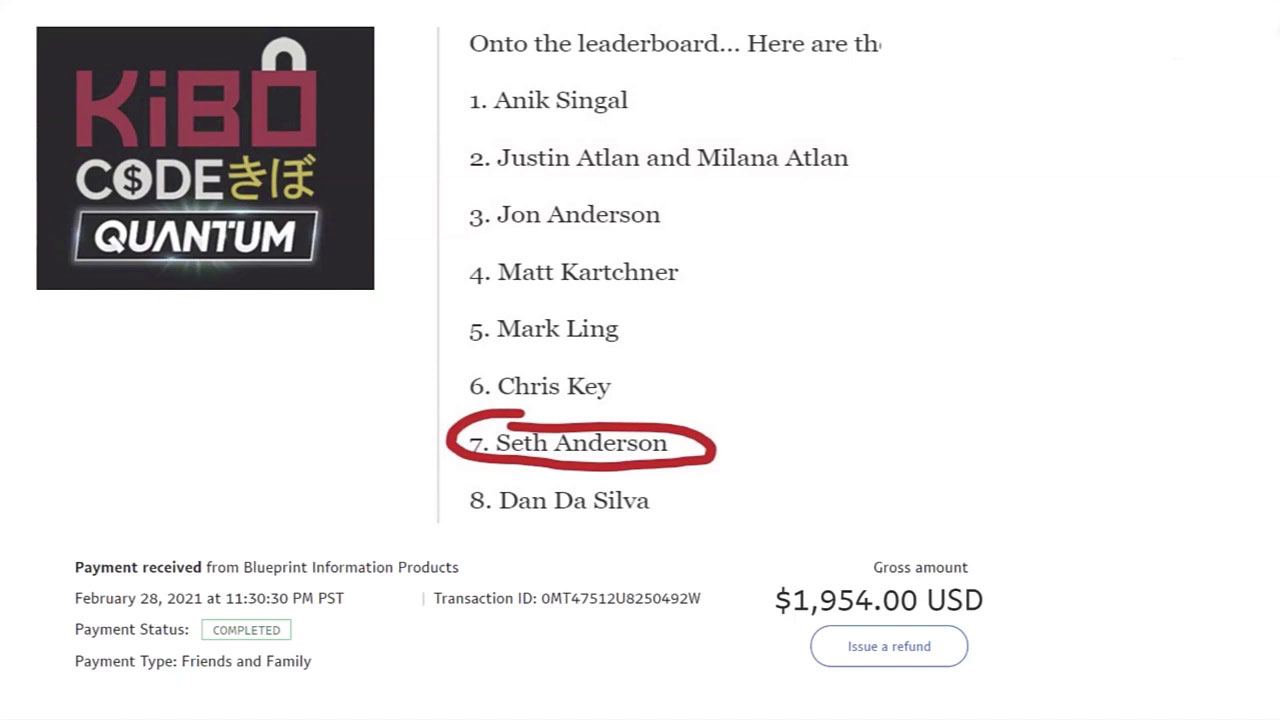 Kibo Code Quantum promo - Seth came #7 on pre-reg leads leaderboard, going head to head with other top dog affiliates.
He ended up with $45k commissions! from one TikTok promotion!
So how did Seth accomplish this?
Check out this video that he did.
No expensive camera, no fancy lighting. Just his phone in his bedroom!
Let's break down the 60-second video, which is essentially a mini webinar in 60 seconds.
The Movement - We want to start by doing something that captures attention, to get people to stop and watch. The best way to do this is with some kind of eye catching movement. For instance, maybe you can spin around with your backpack. People on TikTok are very used to scrolling and passing. So in order to catch their attention, movement can help.


The Hook - This is where you make your big audacious claim. So, continuing on with the example of the backpack, suppose you make the big claim that the backpack can make you $100k this year. And maybe you lean into the camera and say, "actually it's closer to $500k". This is a hook that will make people go, wait, what? How can a backpack do that? So it drives that curiosity in them to want to learn more and keep watching.


The Proof - In this third step, you start hitting them with solid proof to back up your claim. The best way to do this is to show screenshots of actual sales numbers. These numbers don't even need to be yours, they can be results from other people. In this example, you can show how the backpack has been selling every day and you can show how much it is sold for. This will provide solid proof so that in their minds, they will start to be convinced that the method actually works.


The Secret - At this point you have hooked your prospects in with the bold claim and backed it up with proof. Now you hit them with the secret sauce. In this case, you are promoting the dropshipping course so you say that, well, this person with these amazing results who is doing so well selling backpacks is a member of this dropshipping course. So now all of a sudden, you have just made your prospects realize that he has something that they don't. So how do they get to be a part of that?


Crushing Objections - Here you crush some of the most common objections that people have. You want to address the most worries people have, for instance, "do I need to buy any inventory?" or "Do I have to start to build a website?" or "Do I have to be on social media?" So quickly address some of these objections that people are thinking about and address them all.


Irresistible Offer - Tell them something about the offer that they cannot resist. Obviously how irresistible the offer is does depend on which ones you pick to promote. For this example, perhaps the dropshipping course provides done for you products that someone can immediately sell and step by step training that leaves no stone unturned. Whatever it is, let them know about it.


Scarcity - Then you go into scarcity. You hit them with some FOMO mentality. The most common way is to use time scarcity i.e. if the offer closes soon at a certain date and time. So now they are going to miss out if they do not join.


Risk Reversal - Finally, you reverse the risk for them by saying, look at all these things you do not have to do. For instance, no need to buy any inventory, assure them there are no upsells (if this is true), and introduce the 30 day money back guarantee (again, if true).
Belief #4 - This Can't Be Replicated
OK, this last belief is pretty much what a lot of people have. They feel that even though other people may have had success with TikTok, they do not think they can replicate the same success for themselves.
Wrong again - Seth's brother did it.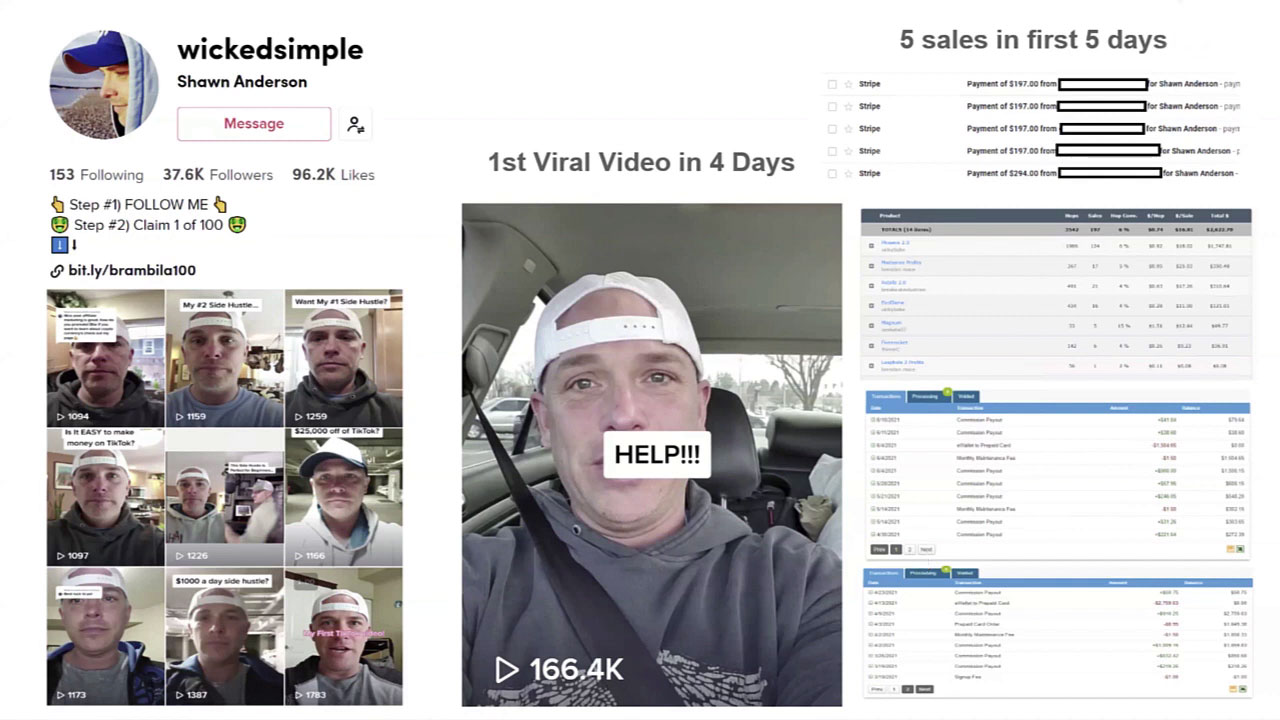 wickedsimple - 5 sales in first 5 days! $1100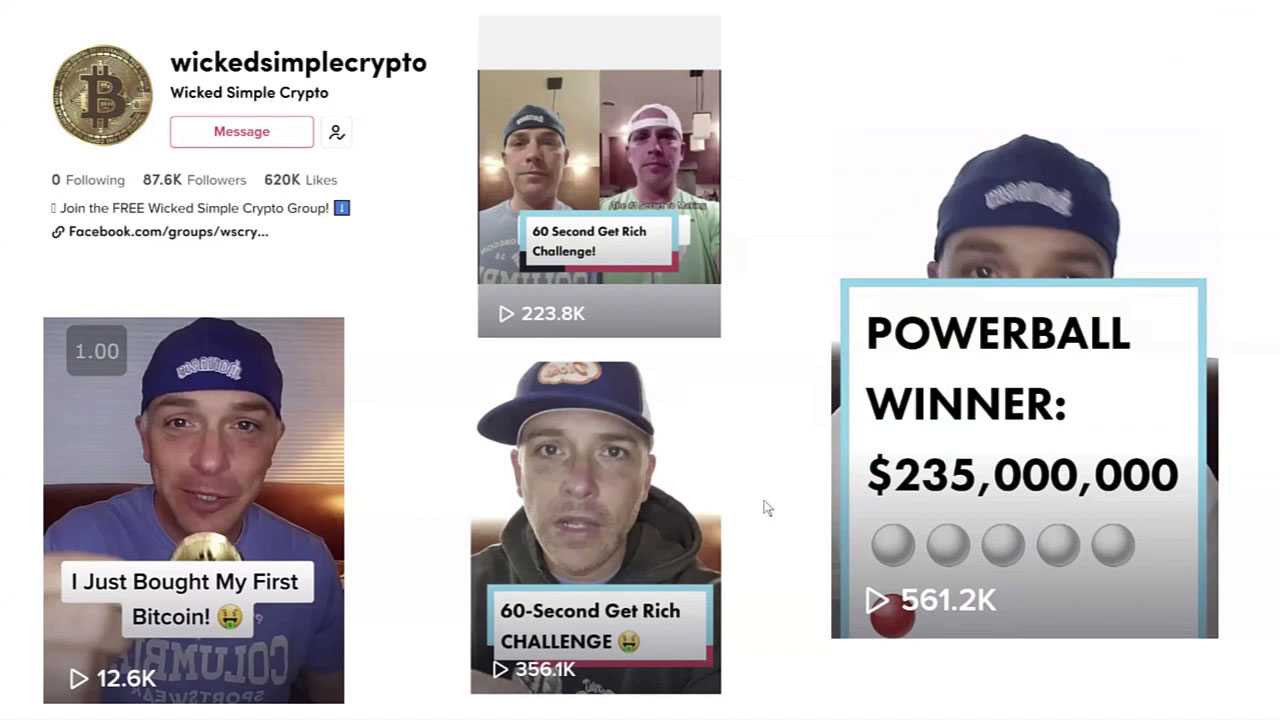 You will notice that none of these are professional videos so you do not need special camera equipment or fancy lighting, you only need your phone to start.
Here's your chance to learn from Seth himself, in his 7-week program Vertical Video Profits.
Seth will show you the exact steps he's using to make 6 figures on TikTok, and how you can duplicate what he's already done.
Introducing Vertical Video Profits
Week One - Define Your Audience
TikTok's algorithm is a master at pairing content to the right audience, so make sure you know exactly who your audience is before you post your first video
Week Two - Your Niche vs. Your Audience
This is more than what you talk about. This is the lens you see the world through. Define who you are talking to and establish exactly why they would want to follow you.
Week Three - Getting On Camera
This is the 'Goliath' sized obstacle that we are going to slay like David did.
Week Four - The Setup
Profiles, lighting, sound, setup and all the other things that make a difference but no one is talking about!
Week Five - Scripting the Madness
The surefire way to create content without constantly banging your head against the wall hoping ideas fall out
Week Six - From Beginner to Pro
The little things that will make you stand out as the authority in your niche and will keep your audience returning for more
Week Seven - The Big Win
The viral video that brings in leads and sales and why it is crucial to wait before we make this video
Bonus #1 - Surefire Hook Cheat Sheet
Capturing the attention of viewers is absolutely essential to trip the TikTok algorithm. These are the ultimate hooks guaranteed to stop the scroll!
Bonus #2 - The What to Shoot Week
Even the best content creators get tired of coming up with content. Implement this entire week of scripts any time you are feeling like dialing it in!
Bonus #3 - Duet Your Way to Virality
TikTok's favorite video style and the easiest video to create. Ethically use someone else's content to build your authority with half the effort!
Bonus #4 - Going Live!
The fear of live video is probably only second to being on stage. Use these secret steps to crush your TikTok Live and connect with your audience in a way 99% of creators never will!
No one else is teaching how to monetize TikTok in this manner, so here is your chance!