...only through my special link below
Note: This is an exclusive bonus that you get only if you purchase Dan Hollings The Plan through me. This is in addition to this bonus by Dan Hollings. So, you get two amazing bonuses :)
Here's the deal. I am one of the early adopters of The Plan back when Dan was still doing 1-1 coaching calls. This was back in May 2021.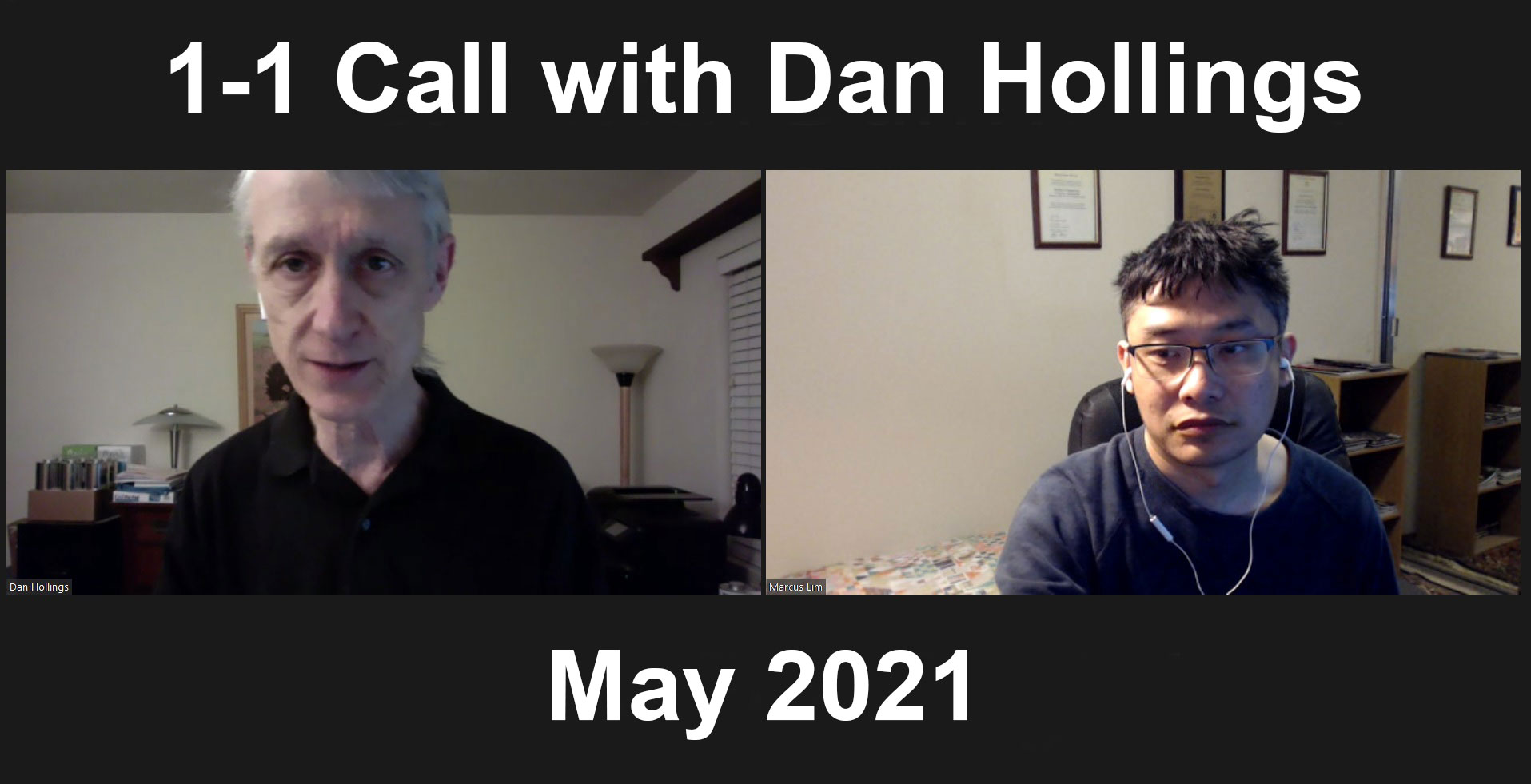 Understand - Dan will never ever do any more 1-1 calls due to overwhelming demand. From now on, it will only be group coaching. For the most part, you get almost everything that I experienced.
One exception is that in The Plan group coaching, Dan doesn't tell you what coin pairs to pick. That's one big difference that I got from Dan as a super early 1-1 beta member. I will show you exactly which coin pairs he picked for me to get me started. Keep in mind that this doesn't mean you should go and do the same because they were specific to my situation in a specific time (late May 2021). But it's still instructive for you to see in action, because you will see the lessons in The Plan brought to life in a real live account with real money.
Here's everything else you get:
See my live account's progress.
Because I was in the early beta 1-1 program, I have a few months of head start, you see what to expect when YOU start putting real money on the line. Yes, you will see the exact coin pairs that generated over $300 in the first 24 hours alone. The coin pairs are blurred out in the screenshot below but in the bonus, all will be revealed, as well as the settings for each of them.
Learn from my mistakes.
Being an early adopter means I get to learn and implement first, and it also means you get to learn from my mistakes. You see, beta 1-1 members get to go live with real money after only 2 calls with Dan. Speed is the focus, not timing. As such, some of the bots' performance may not be ideal. You get to see all the decisions made, and more importantly learn from my experience so that you don't make the same mistakes yourself.
Know what to expect.
I've made a point to do video recording when I make important changes to the bots. This means you see what exactly happens in a live account when these changes are made. For instance, there are times when you need to stop a bot and regrid. Because the course is focused on getting you to familiarize in DEMO mode, you won't actually get to see what actually happens when you make such changes in a live environment, but thanks to me, you will :) You will understand exactly what happens, it will all be laid bare for you so you won't be terrified when it's your turn to make the changes.
You've never seen something like this before. Click the link below to purchase The Plan through me and I will send over this exclusive bonus (login details will be emailed to you). If you have any question at all, hit me up on email: info@silverbulletpublishing.com or skype: marcus.lim.kiam.hui